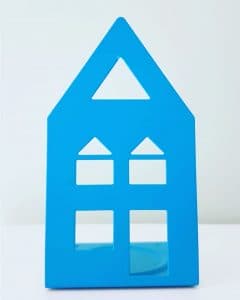 In deze tijden van de corona crisis is het voor veel mensen de bedoeling om zoveel mogelijk thuis te werken. Maar hoe doe je dat nu eigenlijk? In dit blog "thuiswerken, hoe dan?" lees je diverse tips en tricks om thuis te werken.
Heb jij het gevoel niets uit je handen te krijgen? Word je snel afgeleid? Kost alles je gevoelsmatig meer tijd? Ben je je structuur en ritme kwijt en heb je weinig motivatie om aan de slag te gaan? Of weet je niet waar te beginnen?
EEN AANTAL TIPS DIE JE OP WEG HELPEN MET THUISWERKEN
Slaap voldoende, dit zorgt ervoor dat je uitrust en minder stress ervaart;
Sta in de ochtend rond je normale tijd op;
Maak je bed op in de ochtend, je hebt dan direct al één ding volbracht. Het voelt opgeruimd en in de avond stap je in een opgemaakt bed;
Ga een rondje (hard)lopen in de ochtend buiten/ kom in beweging zoals je ook zou doen als je naar je werk gaat;
Richt een werkplek in, waar je bewust naar toe gaat om te werken en vandaan gaat voor pauzes. Probeer dit zoveel mogelijk na te bootsen zoals het op kantoor zou zijn;
Maak iedere ochtend een to do lijst van wat je die dag gedaan wilt hebben. Zet deze iets scherper neer dan wellicht lukt. Het stellen van doelen werkt bevorderlijk voor je productiviteit en het gevoel dingen af te ronden;
Houd je ritme aan zoals op kantoor. Neem koffie pauzes, maak een wandeling, lunch niet achter je bureau, doe een videocall met een collega;
Laat je niet afleiden door bijvoorbeeld de tv of sociale media, maar kijk hier naar op gezette tijden;
Beweeg voldoende gedurende de dag en houdt de werktijden aan die je op kantoor ook zou doen. Stop op tijd;
Maar vooral let op jezelf! Accepteer het als je even een mindere dag hebt en voer de druk niet nog hoger op, ben dankbaar voor hetgeen wel lukt en schakel hulp in van vrienden, familie, collega's of een coach om mee te sparren waar nodig.
Heb jij het e-book werken vanuit huis al gezien? Dit is een volledig werkboek met diverse tips en tool die jouw helpen bij het thuiswerken. Zowel tijdens en na een crisis periode. Maar ook bij het inrichten van je dag, het creëren van een ochtend- en avond ritueel en het maken van een planning. Een planning waarin voldoende tijd is om te werken en aandacht te besteden aan jouzelf.